If you have owned pants (or skirts, or dresses), you probably also have owned a wide variety of belts. Maybe a more classic design such as brown leather with a steel buckle, something more understated such as black canvas with a gunmetal buckle, or perhaps something more adventurous.
But beyond the nearly infinite but somewhat trite world of combinations of various shapes and materials, there lies the less explored universe of buckle mechanisms. For example, a single-prong buckle works by having regularly spaced, pre-punched holes provide slots for the buckle to conveniently slot into – no doubt you are familiar with it. But what about a belt without holes? Why would one choose such a belt? And how does the mechanism even work? We're here today to answer these questions. Here are some of the reasons why the holeless belt is so popular.
1. No holes = forever a perfect fit
Number one on the list: A holeless belt always fits! A holeless belt may also be called a ratchet belt or auto belt, and as these terms all imply, is seamlessly adjustable and thus can be adjusted to match the wearer's waist circumference exactly.
That's not limited to long-term changes, either: If, after a meal, you find yourself feeling bloated, you can slacken your belt by as little as a centimeter or two and get some instant relief. Of course, you can also adjust it to permanent changes.
Not so for traditional belts: With the spacing of the holes, 'no slipping but a bit tight' or 'comfy but needing semi-regular readjustment' are the choices you're faced with. Sure, it's easy to add new holes with only a hole punch, but do you really want to go through all of that effort just to then have a belt with ugly irregularly-spaced holes? In contrast, a holeless belt will always fit. If you are going to buy a belt, why not one which truly meets your needs?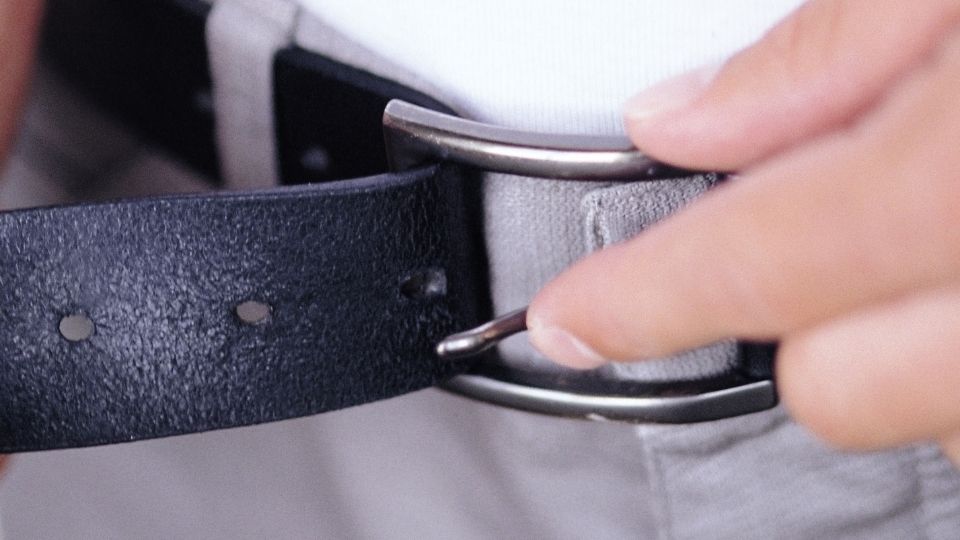 2. Say goodbye to worn-out belt holes
Wear a belt with holes for a while, and it's sure to happen: Your favorite hole begins wearing out, fraying, and finally tearing. Not particularly pretty, and once it's torn, the belt probably is not that useful anymore either. Lacking holes that could wear out, a holeless belt sidesteps this problem.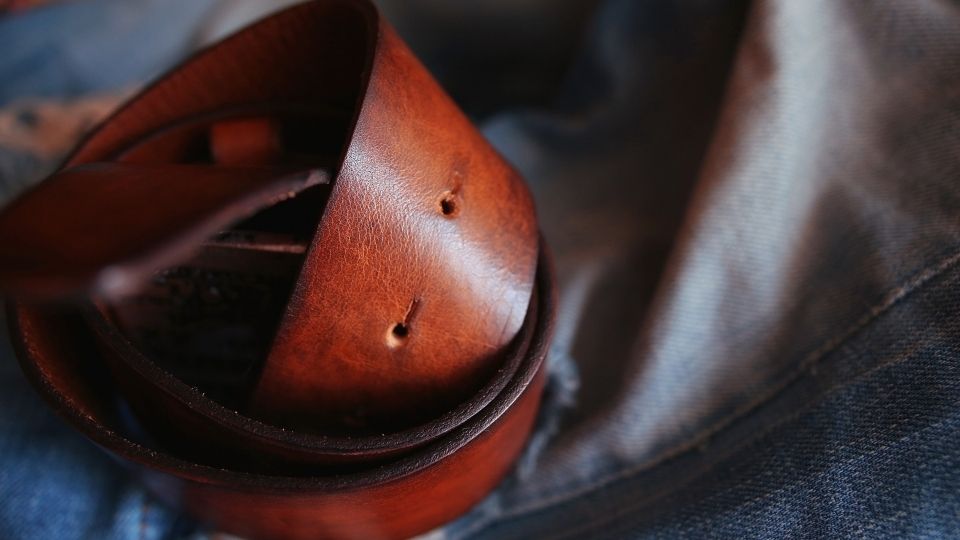 3. A holeless belt – buy it for life
Little wear and tear means: Choose a holeless belt made from high-quality materials, and you can be sure that it will last you your entire life.
Thus, a durable and long-lasting belt provides durable and long-lasting benefits: A belt you can keep using and enjoying for years, for one. Saving money, for another. But perhaps most importantly: Sustainability.
4. A stylish fashion piece for any occasion
As an accessory, you will want a belt to pair with many different items of clothing, without being completely bland. It needs to be adaptable, but also a fashion piece. Different models may be more athletic or more elegant, depending on the materials used.
The same considerations as with conventional belts also apply here: A dark belt made of leather is a staple of traditional outfits, more casual outfits may be more suited to non-leather belts made of materials such as nylon. Feel free to experiment!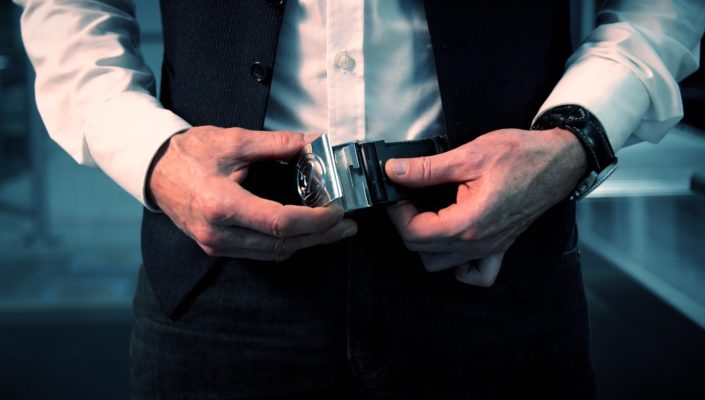 5. This present is the perfect surprise
Apparel is almost tailor-made for gift-giving. We all wear clothing, after all. But try and give a belt as a gift, and you may be sorely disappointed: Traditional belts, like other clothing, come in different sizes, and there is nothing like a post-holiday exchange hassle to spoil an otherwise perfect present.
A holeless belt sidesteps this problem by being seamlessly adjustable. Typically there is only one, at most two different sizes. You can rest easy that the belt will be the right size, no matter what.
Where to buy a holeless belt?
By now, any well-stocked apparel store will more likely than not carry holeless belts. If you're looking for a holeless belt designed from the ground up to take advantage of its strong points, we recommend our very own JET BELT®, available in our online shop.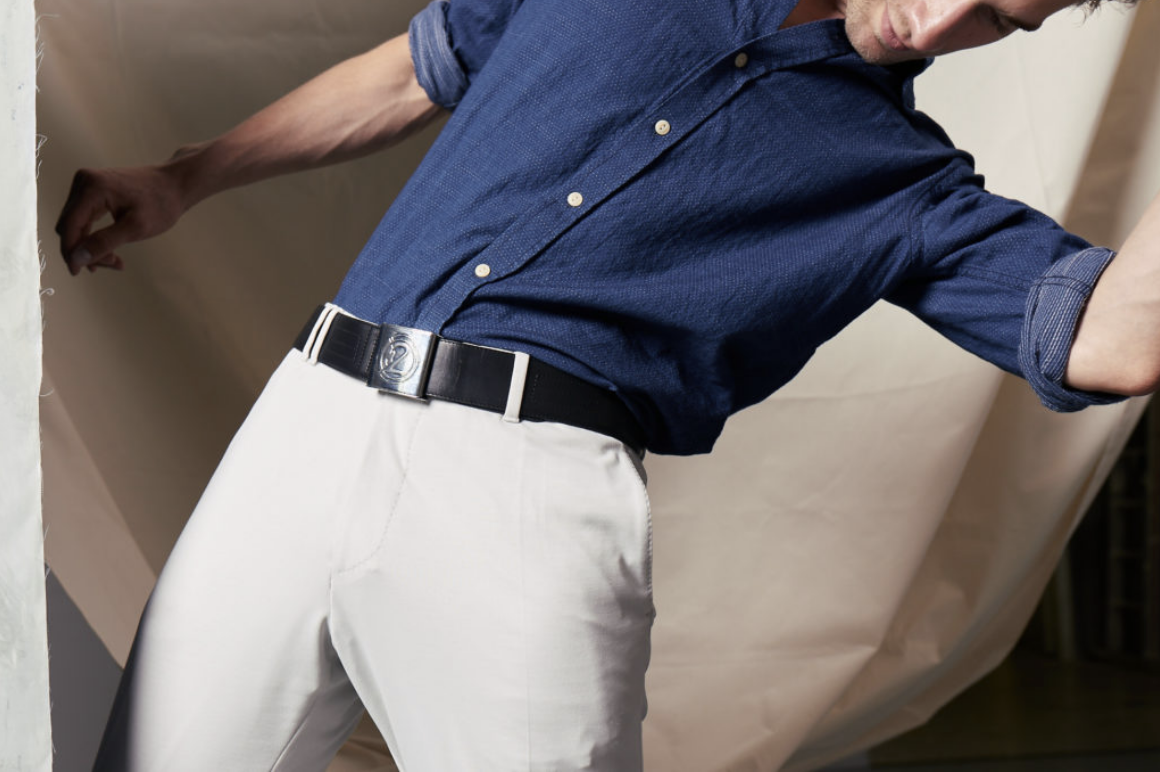 The JET BELT® is a one-of-a-kind no-hole belt available with a leather or nylon strap. Its signature feature is its chrome buckle, whose design builds on the airplane seat belt buckle both in form and function.

Naturally, this belt shares all the advantages of holeless belts, with its closing mechanism hidden in the belt buckle. But it also has other advantages:
Lock it down – A holeless belt needs to be powerful enough to resist all situations you might throw at it, and stay put. The JET BELT® won't budge no matter what until you choose to release it – and open the buckle.
Snap open, snap shut – If you've used an airplane belt, you've used the JET BELT®. The airplane-inspired belt buckle opens and closes quickly and effortlessly within milliseconds.
Easy to remove – Not just the belt itself – you can detach the buckle from the belt in a single motion. Passing through security? Just pop off the buckle. Need to clean the belt? Just pop off the buckle.
A commitment to quality – We source exclusively high-grade materials to provide the JET BELT® experience you're used to.
As versatile as you are – No matter the style, we've got the belt for you. Appreciate the finer things in life? Our signature leather strap is made from 4.5 mm high-grade cowhide leather. More the athletic type? Or nylon strap will assist you in all your pursuits. Both variants can be combined with a glossy chrome or a matte chrome buckle.

Visit our shop and choose your stylish JET BELT® today!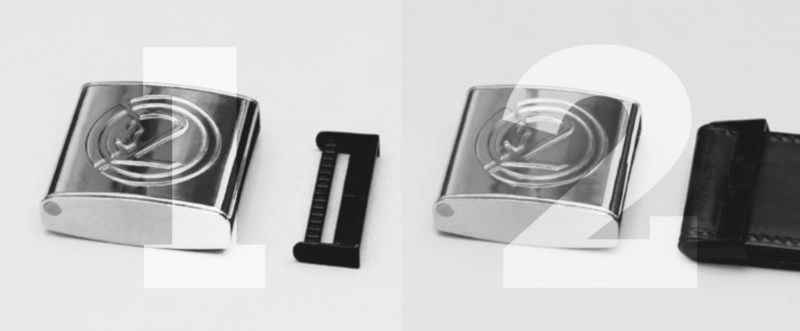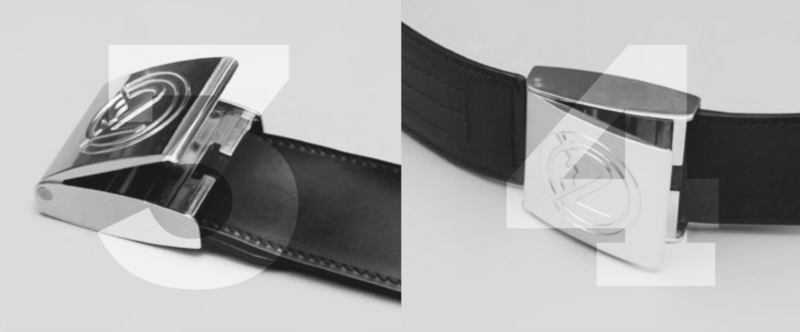 No-hole belt: Ready for anything
No-hole belt: Ready for anything
You can't go wrong with a holeless belt. Beyond its many features, its simple functionality just looks good, tying the whole outfit together.
If you want a little more out of your holeless belt, why not come visit our online shop?
Click here to visit the JET BELT® Shop – The belt featuring Safety-Belt Technology →