Even for aviation enthusiasts, travel can be exhausting. Long-haul flights in particular can feel like an eternity.
All the more reason to choose an outfit to ensure you're prepared for any and all eventualities.
In this article: The key points to keep in mind when choosing an outfit for travel that is both comfy and stylish!
What to look out for when choosing your flying attire? 5 useful tips for your flight
Choosing an outfit for travel is no simple matter – there are a number of things to consider.
Destination temperature – obviously, keep in mind your destination when choosing your outfit. We recommend not packing your warmest winter coat for a trip to the Caribbean. Check the weather forecast in advance, and dress accordingly.
Temperature on board – However, the temperature on board the flight is no less important. With the AC set fairly low, airplane temperatures are often a bit too cold for comfort. When in doubt, take a cue from hiking and dress in layers: By combining a base layer, one or more mid layers, and an outer layer, you can take layers on and off as needed and stay as warm as you need to be.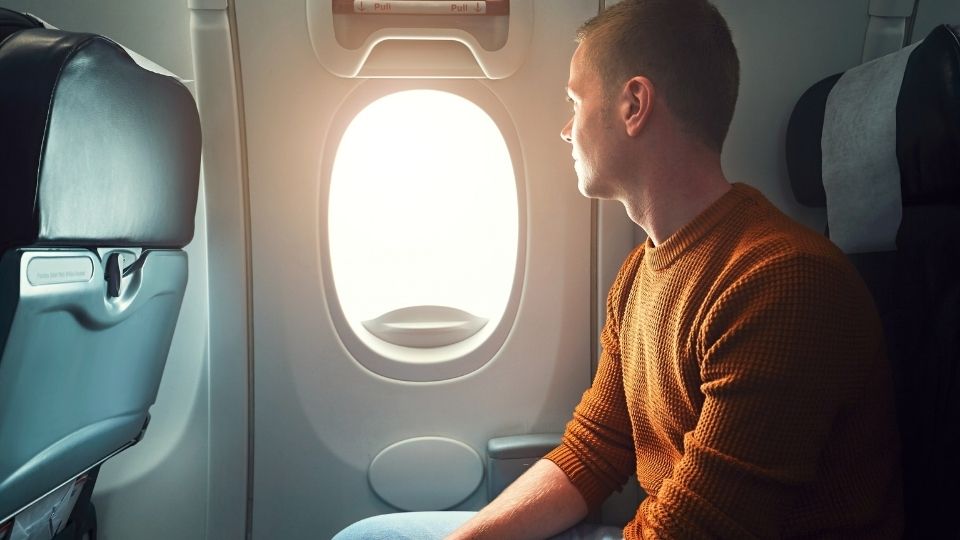 Ease of wear – warmth is nice, but as grandma's scratchy wool sweaters attest to, there is something to be said for comfort. You're gonna be stuck on this flight for hours and hours, so choose comfortable clothing. Especially if you've booked a red-eye flight or are a nap person, you'll want to be able to sleep – and good luck getting some sleep in uncomfortable clothing on a plane, where good sleep is already hard to come by.
Choice of fabrics – a more subtle choice is the choice of fabrics, not only for their skin comfort, but also for their ability to look passable even after the many stresses of travel. Fabrics that crease easily are of particular concern if you want to look stylish when you arrive at your destination. Fabrics such as cotton may be a good choice.
Stay safe – It's easy to forget that your wardrobe choices also affect your safety. Flying is very safe, but as rare as it may be: In an emergency, you need to be able to evacuate the plane quickly. High-heeled shoes as well as any clothing with straps, cords, or chains are not only inconvenient, they can be life-threatening in an emergency!
The perfect outfit for your next flight
The ideal outfit is one that combines comfort and style. You can achieve this by keeping our previous suggestions in mind while letting your sense of style guide you.
Of course, there is no one perfect travel outfit: It depends on variables such as destination, duration, and activities, but more importantly, it depends on your comfort, style, and happiness. That said, here are a few must-have items:
Comfy pants – It's basically impossible to have a comfortable outfit without comfortable pants. But beware the common trap: Thinking that comfy necessarily means sloppy. Sure, you could throw style to the wind and just wear some obscenely baggy sweatpants, impressions be damned. But, unless that's your vibe, there's no need to go that far. Just opt for soft chinos or a pair of high-stretch jeans.
Comfortable shoes – Your shoes should be comfortable to wear and easy to take off. Particularly so since you may be asked to remove your shoes at security, or want to take them off when you get to your seat.
Long-sleeve sweater – It's always a good idea to pack a long-sleeve sweater, even if you're traveling to warmer climates. That way, you won't have to wear your uncomfortable coat when it gets cold on board.
Trolley or backpack – For your carry-on luggage, the best option is a small leather trolley or backpack that will hold everything you need for the flight. Bonus tip: Pack a change of underwear and toiletries in case your checked baggage gets lost!
Stylish accessories – A stylish accessory completes your outfit and makes even an otherwise casual look pop. Our recommendation: The JET BELT® with the unique JET BELT® Buckle using Safety-Belt Technology, the same technology that keeps you safe and comfortable on every flight.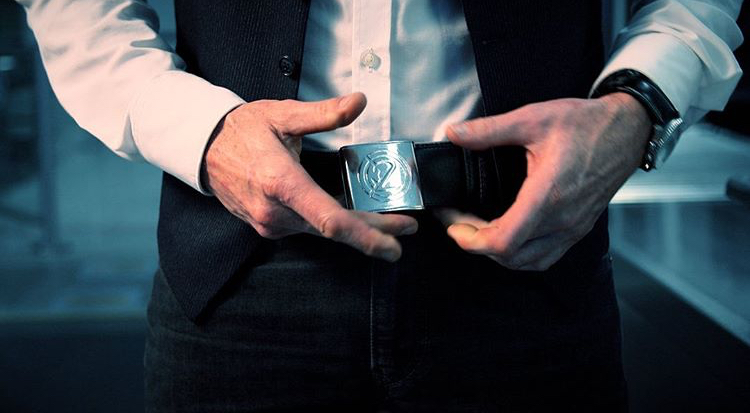 With Safety-Belt Technology, the belt is seamlessly adjustable and can be opened and closed in milliseconds. The buckle itself is easily detachable to allow for a quick and easy journey through security. The JET BELT® is available with a leather or nylon strap. Both can be combined with a glossy chrome or a matte chrome buckle.
Click here to visit the JET BELT® Shop – The belt featuring Safety-Belt Technology →

Dressing to fly: A little planning and the right gear gets you to your destination in style
As you can see, a little planning goes a long way in making sure you're well-equipped for your trip. That way, you can focus on enjoying your flight and arrive at your vacation destination stress-free!
And if you want some special sauce to add an extra touch to your outfit, visit our online shop and get one of our stylish JET BELTS® today!
Click here to visit the JET BELT® Shop – The belt featuring Safety-Belt Technology →