Just as important as finding your belt size is choosing the right belt width. Of course, the belt needs to fit perfectly and hold your pants in place, but more importantly, it needs to match your outfit and the occasion.
Men's belts come in a variety of widths, the most common being 30mm, 35mm, 40mm, and 45mm. A narrower belt expresses your elegance, while a wider belt emphasizes confidence and athleticism, although there are no hard and fast rules.
What kind of belt does a meeting call for, what belt width is right for a restaurant date?
What other factors should play a role in choosing your belt width? Wonder no more – in this article we will answer all these questions!
Need to make a subtle statement? The right belt width for a business look
Let's start with a business look. For an elegant outfit, such as
a suit
some finely made trousers
what belt width should you choose?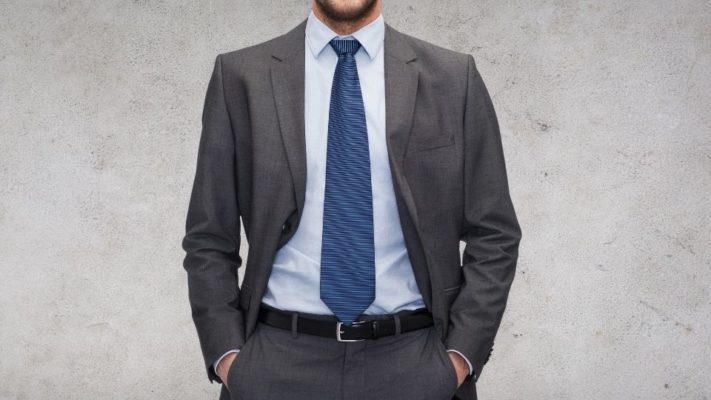 Answer: Go narrow! You don't want your accessories to distract from your understated, elegant look. Your belt is primarily acting in a functional capacity here. In addition, more elegant pants often have quite narrow belt loops, making wider belts not only stylistically questionable but functionally problematic.
The bottom line: For business, stick with a 30 or 35mm belt.
The right belt width for the casual look – dare to be a bit flashy
When it comes to casual, there's no need to be so strict. Go wild!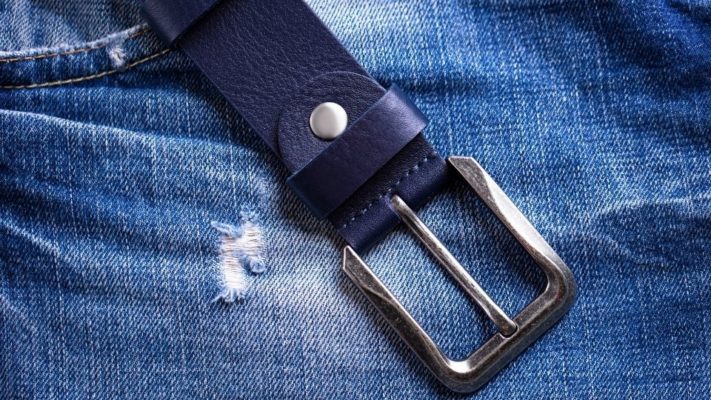 As we mentioned earlier, wider belts tend to look a little more athletic, so they work well with a casual dress code. Especially if you're wearing some jeans or other pants with heavier fabric, a belt 40mm or more in width can work really well.
In this case, there's less need for understatement, so having the belt be the focal piece of the outfit is not an issue.
Keep in mind, however, that none of this is an exact science: of course, there are times when a wider belt can work well for a business look. Should the belt loops of your pants allow for it, there's no reason you couldn't wear a wider belt, if you feel it suits your outfit.
The material and color of the belt should also be considered when choosing; for example, a wide belt made of smooth leather may also work well in a business setting. When all is said and done, it all comes down to the occasion and your personal taste.
For both business and leisure: The JET BELT®
If you're looking for a belt with a special touch, we can recommend our very own JET BELT®.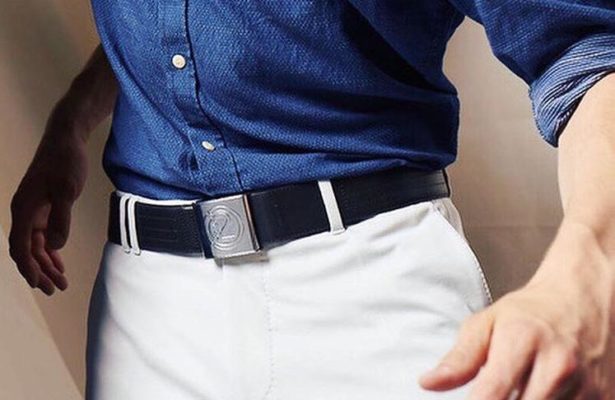 It combines both elegance and athleticism in its 46 mm width and comes in a leather and a nylon variant with a one-of-a-kind chrome buckle, whose form and function are inspired by the seat belts found in any modern airliner.
The buckle packs many unique features:
Seamlessly adjustable – All JET BELT® products are seamlessly adjustable to guarantee a perfect fit. Its mechanism is contained completely within the buckle, hidden from view.
Locking closure mechanism – adjust the belt once, close the buckle, and it will stay there, no matter what you throw at it. Even when strained, the belt won't budge, remaining just where you want it.
Snap open, snap shut – If you've used an airplane belt, you've used the JET BELT®. The airplane-inspired belt buckle opens and closes quickly and effortlessly within milliseconds.
Easy to remove – Not just the belt itself – you can detach the buckle from the belt in a single motion. You'll never be stuck fumbling at airport security again
A commitment to quality – We only use high-grade materials, both to ensure the belt's durability and longevity and to provide a design experience you will enjoy all the while.
The strap too is made of high-quality materials: choose between a premium strap made of 4.5 mm high-grade European cowhide leather or the athletic version made from finely woven nylon. Both variants can be combined with a glossy chrome or a matte chrome buckle.
A JET BELT® – the right accessory for every situation!
The ideal belt width depends on the occasion. But don't worry too much about the width:
When it comes to making the perfect impression, other factors such as material often play a more important role.
For anyone looking for a special belt to suit any situation, the JET BELT® is the perfect choice!
Click here to visit the JET BELT® Shop – The belt featuring Safety-Belt Technology →